Aug 15, 2011

Uncategorized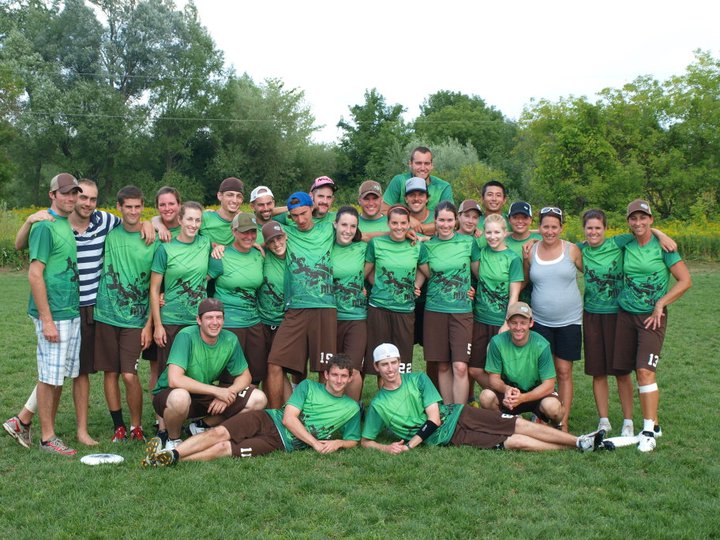 We at GUPA are extremely proud to announce the results from Nationals this past weekend.  Our partner team, MUD, placed 7th in the country.  Here is the report from Ottawa:
MuD entered the Canadian Ultimate Championships seeded #9 out of 16 teams.  The first day was started against the #1 seed from Montreal – Odyssee.  Following this we played Hard (#8) out of Montreal (a team MuD saw 2 weeks earlier at Mixed Up and went 1-1 against in that tournament) and Havoc (#16) out of St. John.  MuD finished day one with a record of 2-1, allowing us to move into the power pools.
Day 2 put us up against 3 Ontario teams.  Our first game was against Prodigy (#13) followed by games against Train Wreck (#4) and Union (#5).  We managed to beat Prodigy, securing a spot in the quaterfinals on Saturday.
Saturday put us up against Team Fisher Price (#2) from Vancouver.  This was one of our best games of the tournament and ended with a loss of 15-11.  Following this loss we played Train Wreck for a second time.  After a slow start, we were unable to come back in the second half and lost 15-9.  This lead us to play Spawn (#7) for 7th place.  Thanks to our large roster, we had plenty of energy and enthusiasm to defeat Spawn in our final game of the season.  Thanks to everyone who showed their support throughout this touring season.
Nationals Roster:
Back Row: Nate Alcock, Tim Likely, Cam Bruggeman, Reilly Coombs, Jamie Galloway, Everett Walls, Michelle Waechter, Matt Havercroft, Emily Havercroft, Carl Hawkins, Andy Kubinec, Dayna Horst, Wayne Root, Colleen Le Marquand, Luke Coombs, Oliver Veit, Danielle Visschedyk, Heather Neary, Ivan Yuen, Lisa Packman, Aline Portwine, Bryanne Root, Christa Connolly, Tanda Duguay.  Missing: Jenn Reesor.