Apr 2, 2011

Uncategorized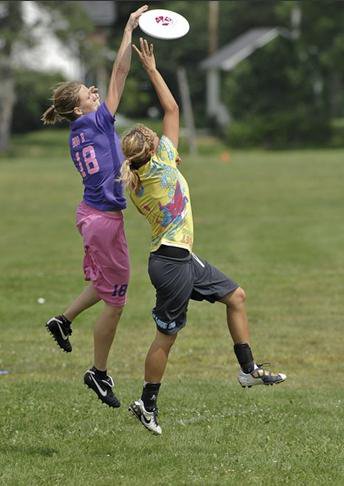 PPF 2011
Are you interested in playing competitive women's ultimate this season??? If so, here are the details for PPF's upcoming season.  Don't let the colour of our uniforms fool you!  This is team works hard and plays with intensity!  We are looking to carry around 21-23 players this year and would love to have you tryout.
Tryouts – we will have 3 weeks of them on Tuesday/Thursday (time and place TBD – stay tuned!)
April 19-21
April 26-28
May 3-5
If needed we will use TUF as a final decision which is May 14-15
Tournaments – most are mandatory. Please talk to us during tryouts if a tournament may not work for you, so we can make the season work for you and us.
TUF – May 14-15 – Toronto
May Day – optional – May 28 – Waterloo
Boston Invite – June 25 -26 (based on last year's dates) – Devens MA
Jazzfest – may/may not be optional pending if regionals are at no borders – July 2-3 – Montreal
Regionals – July  – typically 9-10 weekend – location TBD
No Borders – July 16-17 (based on last year's dates) – Ottawa
Nationals – August 11-14 – Ottawa
Practices
Tuesdays – in KW
Thursdays – in home City
Please fill out the tryout form so we have an idea of who is coming and email the form and any questions please contact us at ppf.yesplease@gmail.com
Looking forward to a great 2011 season!